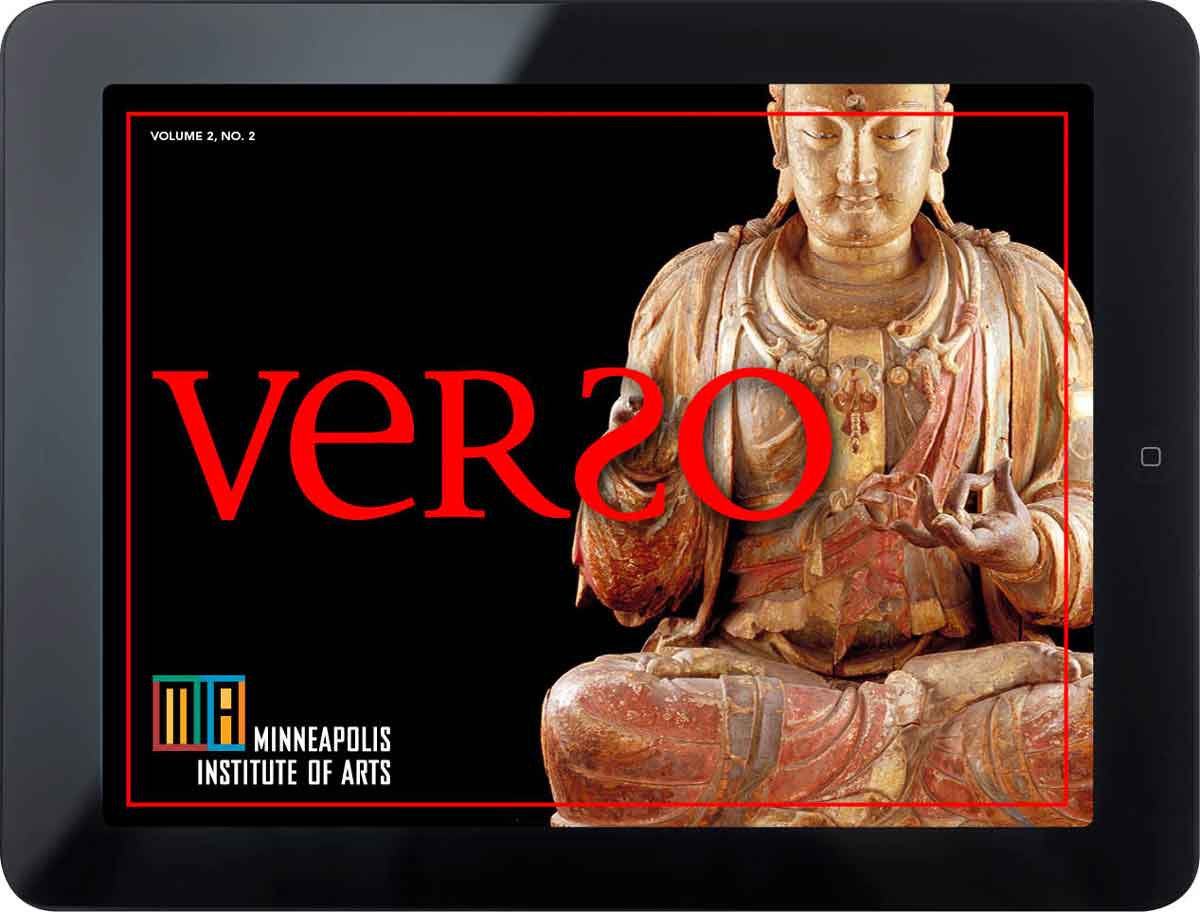 Available free at the App Store, Verso gives you backstage access to the MIA.
In this issue:
Sacred: Hear Liz Armstrong describe two of her favorite installations. And watch MACC's Nicole Grabow clean and reassemble a baroque water basin.
Tune your ears to birdsong in Imperial Nature. Can you ID the tweeter?
Catch Shawn McCann's sidewalk masterpieces and "Matisse" mural.
Go deep on Beckmann's symbolism for Blind Man's Buff. Plus, see it flicker!
In each issue: You'll interact with artwork in ways that take you far beyond what's possible in the galleries, with 360 degree rotations, pinch-and-zoom details, artful games, and more. You'll hear from experts who are passionate about the art they create, curate, acquire, donate, fund, research, and restore. And you'll find out about how the museum inspires our community to create, participate, and revel in art. Verso digs deeper, to bring you the good stuff.
Why Verso? "Verso" describes the flipside of works of art on paper and canvas. To us, Verso means bringing the MIA to life in a whole new way.
The latest issue of Verso is free for iPad at the iTunes App Store. A web viewer is also available.
Generous support for Verso provided by The Rum Fund and an anonymous donor.
*** 2013 winner of the International Design Communications Award best museum app, the silver Muse Award from the American Alliance of Museums, and the American Graphic Design Award. ***
For an immersive art experience, download Verso for iPad at the iTunes App Store. For the next best thing, this web viewer allows you to read Verso.
Current Issue

Once you download Verso, you have free access to all past issues. For previews, try the web viewer links below.
Past Issues