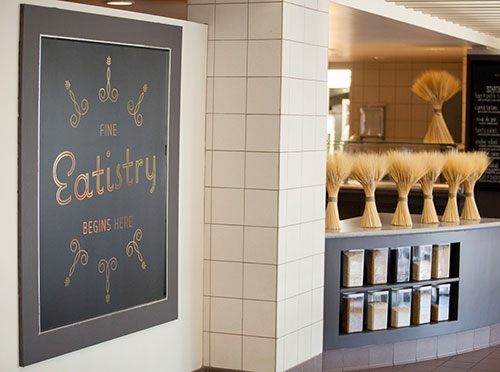 Grain Stack is a casual restaurant featuring Minnesota modern comfort food. Inspired and anchored by the fine grains of the Midwest, we source with intention and cook with ingenuity. Fine eatistry is found here.
Now open! An ingenious selection of food and drink. Mezzanine level.
Tuesday – Friday 11am – 3pm
Saturday – Sunday 11am – 4pm
Thursday 11am – 8:30pm
Half Pint is a culinary wonderland for both the young and young-at-heart. Family fast and friendly, Half Pint offers wholesome food and yummy treats. Proudly supplying bribes and rewards since 2014.
Coming soon. A kid-friendly café with tasty choices for all appetites, plus more space for families to be—and be creative.
Family Center
Coming soon. A new and improved Family Center! On weekends during construction, families may enjoy a kid-friendly space with books and toys in the Wells Fargo Community Room.