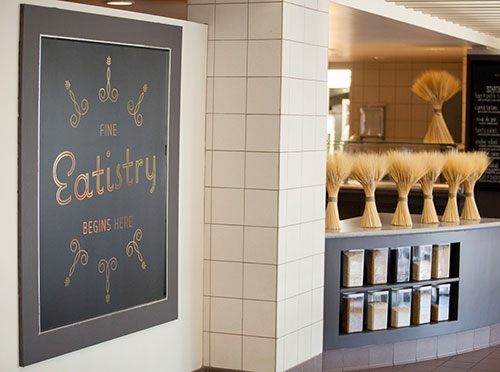 Grain Stack is a casual restaurant featuring Minnesota modern comfort food. Inspired and anchored by the fine grains of the Midwest, we source with intention and cook with ingenuity. Fine eatistry is found here.
Now open! An ingenious selection of food and drink. Mezzanine level. View the menu »
Tuesday–Friday: 11 a.m.–3 p.m.
Saturday–Sunday: 11 a.m.–4 p.m.
Thursday: 11 a.m.–8:30 p.m.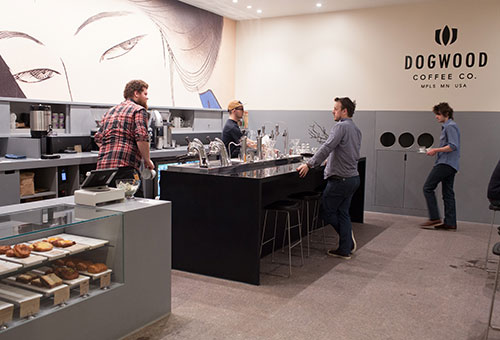 Based in Minneapolis, Dogwood Coffee Company concentrates its efforts on developing relationships within the sourcing process, executing the craft of roasting, exploring the science of brewing, and sharing delicious coffee with you. Other bar offerings include the illustrious pastries of Rustica Bakery, a curated selection of local beer at its finest, wine for all, and a spirited selection of spirits.
Now open! Sit back, have a chat, and enjoy a cup of coffee, a glass of wine, a tasty brew, or a craft cocktail.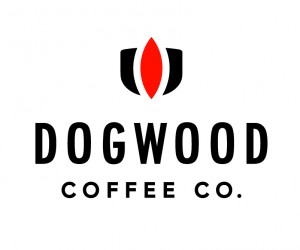 Tuesday–Saturday: 10 a.m.–5 p.m.
Sunday: 11 a.m.–5 p.m.
Thursday: 10 a.m.–9 p.m.
Thirsty? Join us for happy hour at Dogwood. Grab cool 2-for-1 tap beers from some of Minnesota's finest breweries.
Tuesday–Wednesday: 2:30–4:30 p.m.
Thursday: 2:30–6 p.m.
Friday–Sunday: 2:30–4:30 p.m.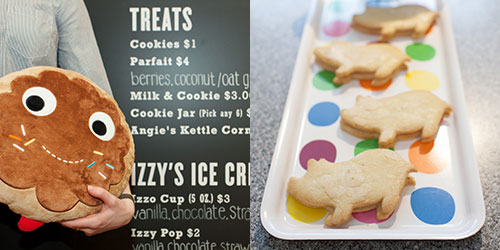 Half Pint is a culinary wonderland for both the young and young-at-heart. Family fast and friendly, Half Pint offers wholesome food and yummy treats. Proudly supplying bribes and rewards since 2014.
Now open! A kid-friendly café with tasty choices for all appetites, plus more space for families to be—and be creative.
Tuesday–Saturday: 10 a.m.–5 p.m.
Sunday: 11 a.m.–5 p.m.
Thursday: 10 a.m.–9 p.m.
Before or after your visit, you may want to try one of the venues listed by the Whittier Alliance »