The Minneapolis Institute of Arts offers services that make museum programs and exhibitions accessible to all visitors. We welcome you! Read an in-depth description of the museum's services and amenities for visitors with disabilities, or refer to the summary information below:
Parking
Visitor drop-off/pick-up is located at the Third Avenue entrance circle drive. Accessible parking is available at several locations near the museum.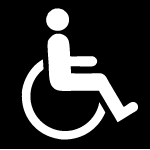 Wheelchairs
Wheelchairs are available on a first-come, first-served basis from the Visitor Services Desks at museum entrances. An electric scooter is also available. You may reserve a wheelchair or the scooter in advance of your visit by calling (612) 870-3000.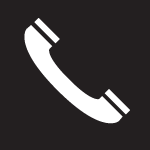 Telephones
A wheelchair-accessible courtesy telephone is available at the Third Avenue entrance.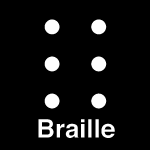 Large Print/Braille
Copies of the Accessibility brochure and a "Highlights of the Collection" brochure are available in large print and Braille at the Information Desk on the first floor.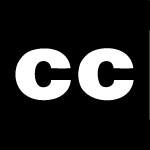 Closed Captioning
Most videos for special exhibitions are closed-captioned.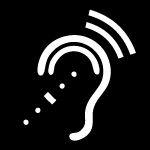 Assisted Listening Devices
Assisted listening devices, including neck loops, are available for use at no fee for tours and public programs in Pillsbury Auditorium. You may request one for tours at the Information Desk on the first floor or for programs at the entrance to the Pillsbury Auditorium.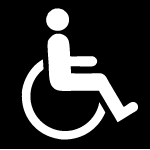 Pillsbury Auditorium
Accessible by ramp, the auditorium has a limited number of wheelchair positions.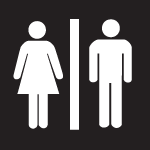 Restrooms
Fully accessible restrooms are indicated by signs and located on all floors. Please refer to the visitor's museum map for their locations. The Family Center restroom on the first floor offers a private facility in which a companion may assist you.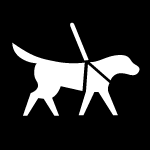 Service Animals
Service animals such as guide dogs are permitted to assist museum visitors.
Gallery Lighting
Lighting in the photographs, manuscripts, prints, and drawings galleries is dimmed to protect the art.
Request for Accommodation
If you'd like to request an accommodation or a custom tour in advance of your visit, download a Request for Accommodation form »
Public Tours
Join free public tours daily at various times throughout the day. No reservations required. Topics are prearranged, and may feature an area of the permanent collection or a special exhibition. Admission is charged for some special exhibitions.
Click here for more information about public tours, or call (612) 870-3000 (voice) or email tours@artsmia.org. An American Sign Language (ASL) interpreter accompanies the public tour held on the first Sunday of each month at 1 p.m.
Free Private Tours
You are welcome to request a private tour on a topic of your choice. All tours are custom-designed to meet your needs and interests. Private tours must be arranged four weeks prior to the date of your visit.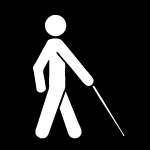 Visitors who are blind or have low vision may request an individual guided tour. The tours include three-dimensional objects you can touch as well as paintings to explore through verbal description and tactile diagrams.
During "touch tours," the tour guide and visitor wear gloves to examine together pre-selected works of sculpture and decorative arts. Our curatorial staff has approved specific objects in the permanent collection for touching.
To explore objects using tactile diagrams, the visitor touches a raised physical "map" of the work while the tour guide provides precise visual description. The MIA currently has tactile diagrams for two artworks: Olive Trees by Vincent van Gogh and Scenes of Plains Indian Life by Cadzi Cody.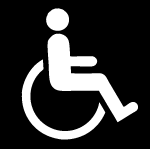 Visitors using wheelchairs may arrange individual or small group tours.
Visitors who are deaf or hard of hearing may arrange individual or small group tours. The museum provides two types of services: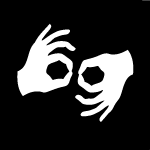 An ASL interpreter can be requested free of charge for any private tour.
Generous support for ASL-interpreted tours provided by: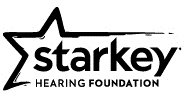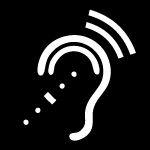 The museum's assisted listening devices are available by request at the first floor Information Desk on a first-come, first-served basis.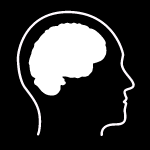 Visitors who have memory loss, their friends, and care partners may request Discover Your Story tours.
Generous support for Discover Your Story provided by:  

Make a Private Tour Reservation
Call the Tour Scheduling Office at (612) 870-3140 at least four weeks in advance to make arrangements for a private tour. You will receive written confirmation of your reservation.
School Tours
All services mentioned are also available for students with disabilities. Visit our online school tour request form, or call (612) 870-3140 to request a form. Please indicate all requests for accommodation on the form.
The Minneapolis Institute of Arts does not discriminate on the basis of disability in admission to, access to, or operations of its programs, services, or activities, or in its hiring or employment practices.
This notice is provided as required by the Americans with Disabilities Act nondiscrimination law of 1990 and, as appropriate, the Rehabilitation Act of 1973, Section 504.
Questions, concerns, complaints, or requests for additional information regarding accessibility may be forwarded to the person listed below.
Name:
Sandy Larson
Head of Human Resources
Address:
2400 Third Avenue S. Minneapolis, MN 55404
Telephone #:
(612) 870-3090
Hours normally available: 8:30 am to 5:00 pm – Monday through Friday
Auxiliary aids and services are available upon request.