Teen Programs
Are you a Minneapolis resident between the ages of 8-19 yrs old, and looking for something exciting to do from a distance this summer? Sign up now for our free Artist in Residence program, through our collobration with Minneapolis Parks and Recreation Board.
Art Team Update: With the coronavirus pandemic, Mia teen programs is currently reimaging the role of Art Team, with our teens safety as the main priority. We hope to create more virtual and distance-based experiences in the coming months for Mia's teen audiences. Art Team recruitment is currently on hold, and will resume in fall of 2020.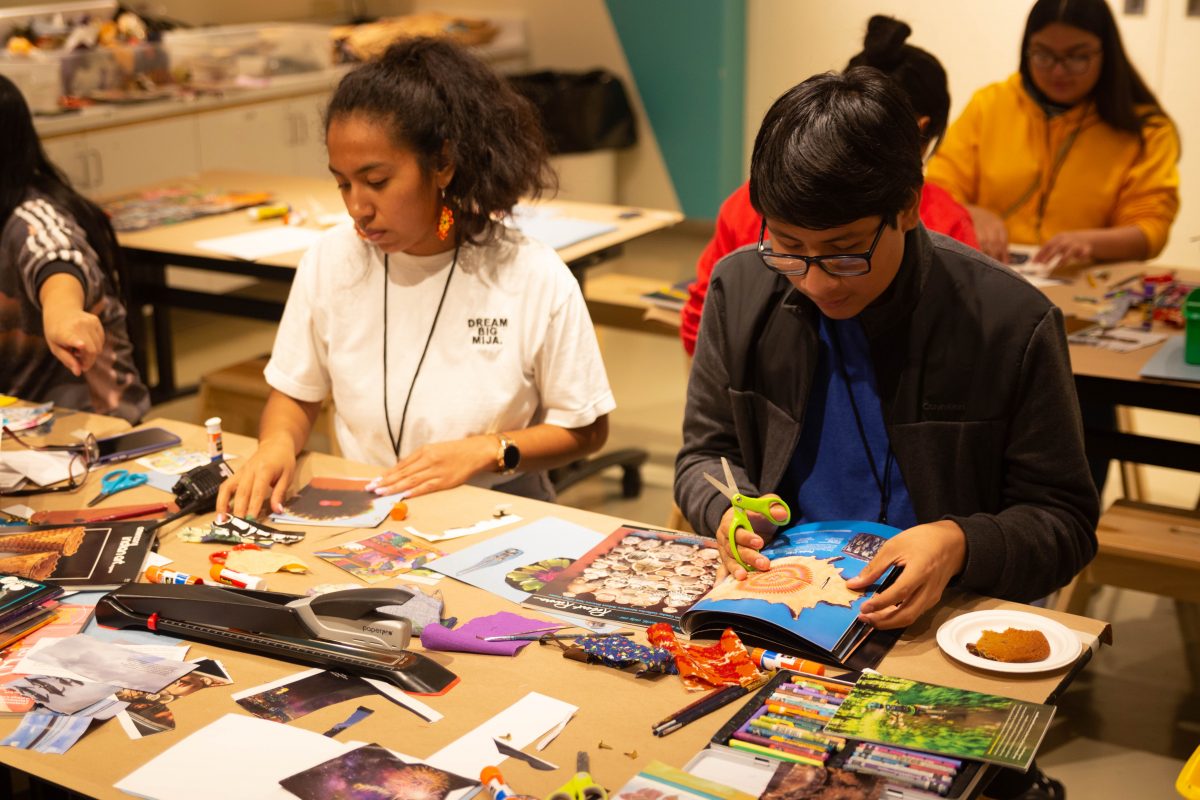 Rated T Challenging Stereotypes, March 20th, 5-8pm: Cancelled due to Covid-19
Presented by Art Team: an event for teens, by teens
Think outside the box through collage.
Celebrate our individuality through mirror art and bracelet making.
Enjoy the photobooth and FREE snacks.
Take on your truth at Rated T!
All are welcome and we hope to see you there!
Past Teen Programming
Check out photos from past Rated T events here.