Virtual Family Day: F is for Family
Every second Sunday of the month, Mia hosts a free monthly event for families, kids, and the young at heart featuring virtual hands-on art activities, music, dance performances, artist demonstrations, and more — all inspired by Mia's incredible collection. 
Family Day Major Sponsor:  
Virtual Family Day: F is for Family
Start the new year reflecting on the people you love and call family. Hear tales of love and friendship from Nothando Zulu, founder of the African Storytellers Alliance. Be inspired to make your own "quilt," learning about the amazing textile-upcycling tradition passed down through generations in Gee's Bend, Alabama. View diverse family portraits in the collection, and draw a family portrait of your own. And look back on Mia Family Day over the years as you make a sculpture of our mascot, Yoshitomo Nara's Your Dog!
Closer Look Quiz
Just like snowflakes, no two families are alike! Try this short interactive quiz "A Closer Look: F is for Family" to look at the diverse representations of family that artists have made from different cultures and times. Click the image above or click here to take the quiz.
Make a "Quilt" inspired by Gee's Bend Quilts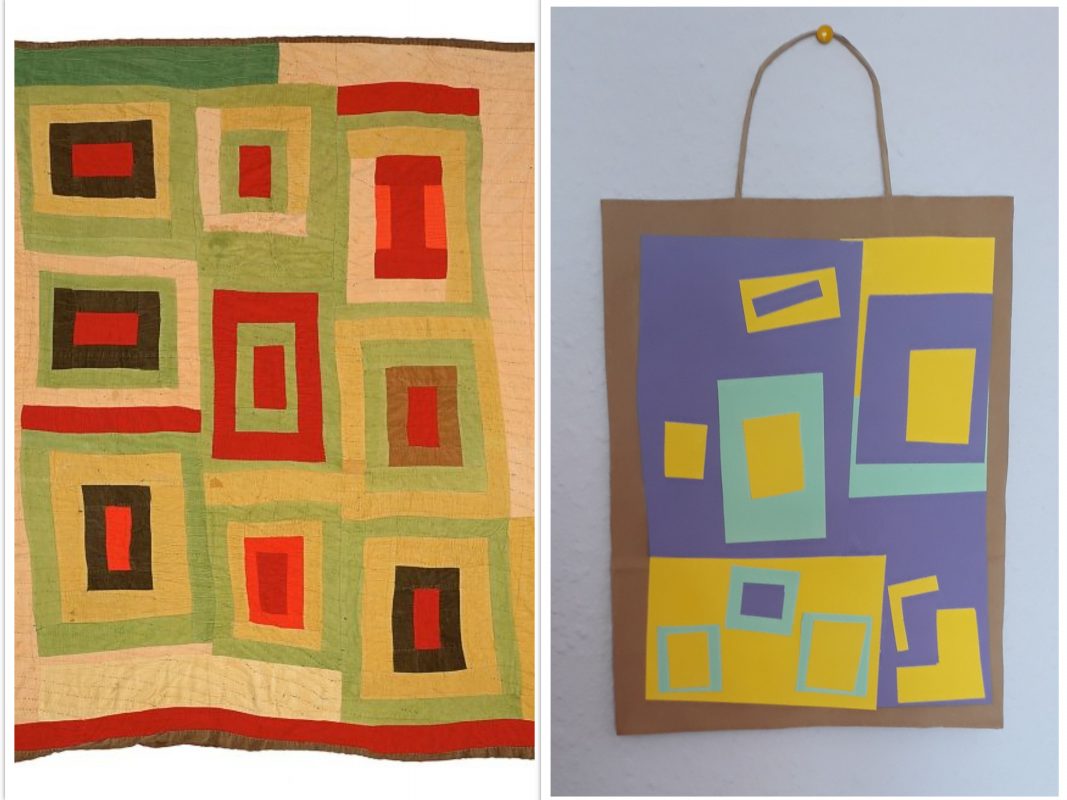 Learn more about the amazing tradition of quiltmaking from Gee's Bend and be inspired to make your own "quilt" using simple materials (no sewing required)! Click here to download the instructions.
Continue to learn more about African American artists from the American South viewing the online exhibit "In the Presence of Our Ancestors: Southern Perspectives in African American Art."
Storytelling with Nothando Zulu
Listen to the West African tale "The Cow Tail Switch," a story about remembering and honoring our ancestors, recounted by Nothando Zulu. As president of Black Storytellers Alliance, Nothando works to carry out its mission of perpetuating, preserving and promoting the oral tradition of Black storytelling.
How is a Family Day Made?
Have you ever wondered how Family Day is made? Learn more and be inspired to create your own watching the video by Natalia, the Family Learning Associate who prepares the fun event every month.
Click on the template below to dream out your own Family Day Program!

Make a Sculpture of Yoshitomo Nara's Your Dog

Recognize this dog? "Nara" is the nickname we have given to the sculpture "Your Dog" by Yoshitomo Nara. Given its friendly and cute appearance, Nara has become somewhat of a mascot for Mia's Family Programs.
Use the air dry clay included in this month's tote to sculpt your own! Use a marker once the sculpture is dry to add its eyes and red nose.
Our Family in 2021!
Happy new year! Download and print the 2021 calendar template to draw a portrait of your family and set intentions for the new year! Click the image above or click here to download the template.