The museum is temporarily closed, and planning to reopen January 28. Learn more.
Rental Spaces
A Twin Cities landmark, Mia offers versatile indoor and outdoor spaces, elegant atriums, spectacular views of Minneapolis's iconic skyline and green spaces, and full access to three floors of an unparalleled collection of art.
We offer full-service technology in state-of-the-art rooms for all types of events, large and small—weddings, celebrations, cocktail receptions, corporate functions, non-profit gatherings—on a historic campus overlooking downtown Minneapolis.
Contact us today to start planning.
Your event supports the Minneapolis Institute of Art.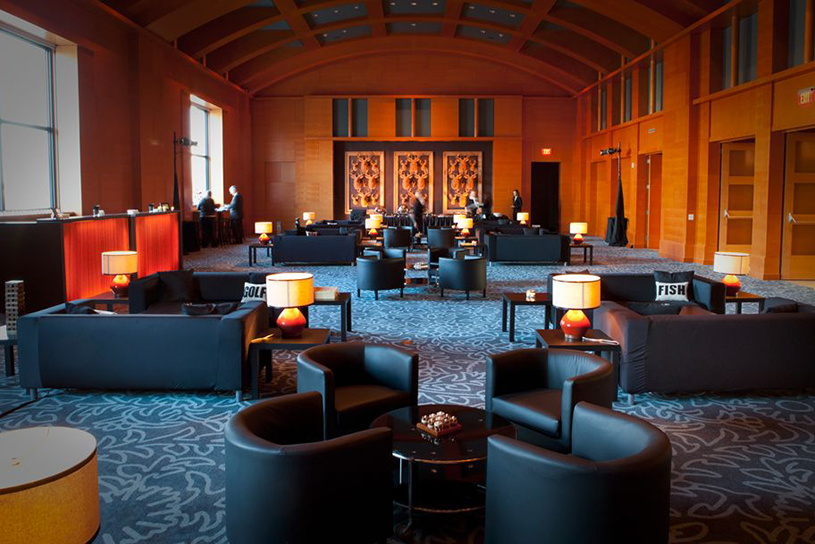 Reception Hall and MacMillan Atrium
Stunningly spacious maple-paneled room. Can be paired with the adjoining MacMillan Atrium.
Capacity
• Square Feet: 4,250
• Seated: 300
• Reception: 500
• Theater: 350
• Classroom: 200
Second Floor Corridor with Regis Fountain Court and Bruce B. Dayton Rotunda
Stately marble hall with soaring ceilings and enchanting balconies.
Capacity
•Square Feet: 4,400
•Seated: 300
•Reception: 1000
Wells Fargo Community Room
Versatile, light-filled room ideal for daytime meetings or private dinners.
Capacity
• Square Feet: 1,100
• Seated: 64
• Reception: 85
• Theater: 60
• Classroom: 40
General Mills Lobby
A lofty space for welcoming guests. Looks out on Washburn-Fair Oaks Park.
Capacity
• Square Feet: 2,500
• Seated: 150
• Reception: 250
• Theater: 100
• Classroom: 48
Friends Community Room
Versatile, light-filled room with state-of-the-art audio-visual equipment.
Capacity
• Square Feet: 1,200
• Seated: 64
• Reception: 150
• Theater: 96
• Classroom: 72

Target Park
Outdoor courtyard with elegant landscaping, abstract sculptures, pavilion, and a grove of oak trees, perfect for
outdoor celebrations.
• Capacity 1,000+
Art Studios
Versatile, spacious rooms, ideal for group projects, birthday parties, and artmaking activities.
Capacity
• Reception: 45
• Theater: 32
• Classroom: 18