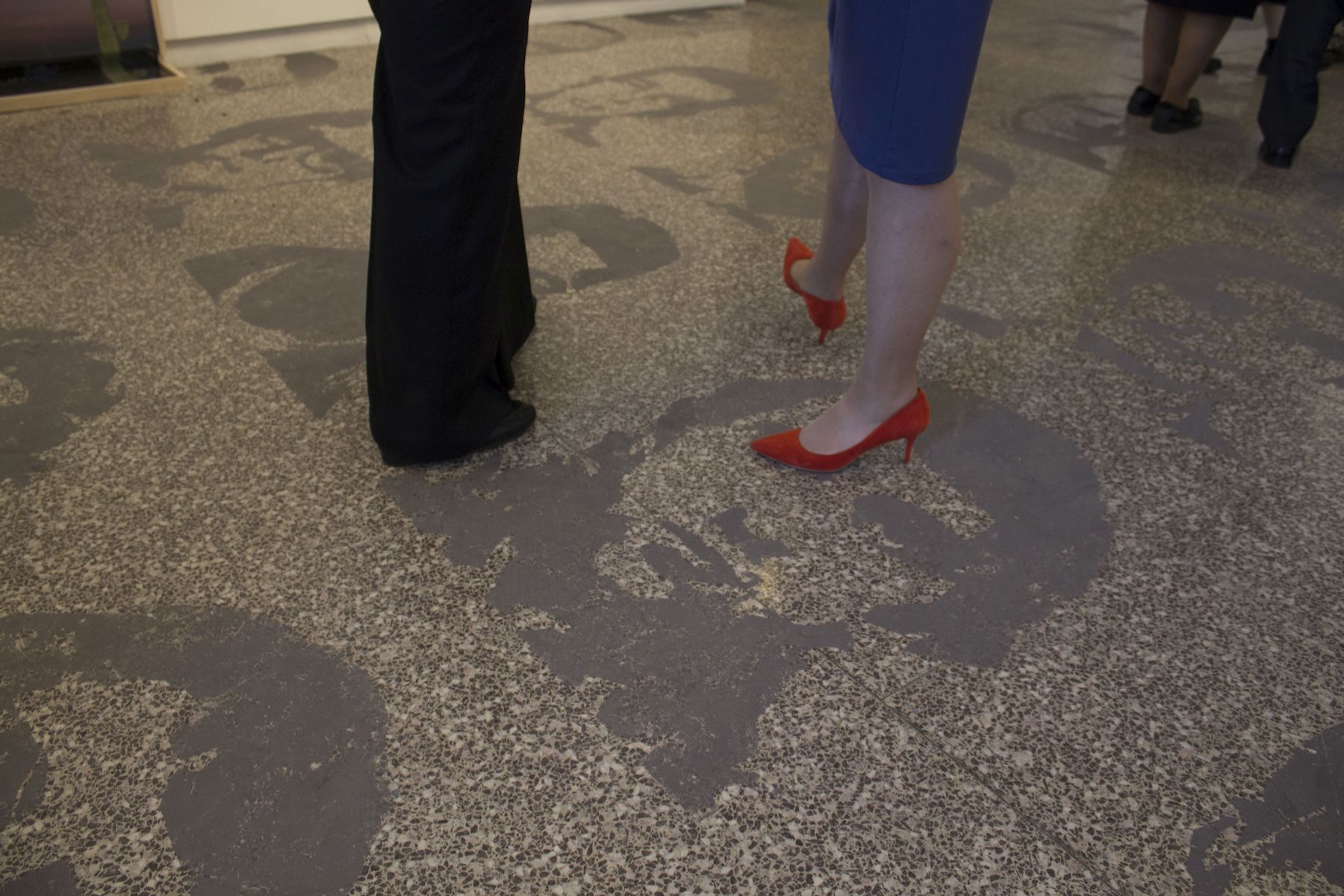 Closing Performance: Jonathan Herrera Soto, "In Between / Underneath"
Jonathan Herrera Soto invites audiences to the closing of "In Between / Underneath (Entremedio / Por Debajo)" to experience an all-day performance. In olive green fatigues and with a black drape over his head rendering him anonymous, Herrera Soto will erase the remainder of the installation by cleaning the floors of the gallery. Join us as the artist concludes his exhibition at Mia. 
Herrera Soto graduated with a BFA from the Minneapolis College of Art and Design in 2017. He has exhibited at the Minnesota Museum of American Art in St. Paul; the Duluth Art Institute; the Soap Factory in Minneapolis; and the Annex Gallery in Chicago. Herrera Soto has participated in various residencies and fellowships including at Spudnik Press, the Highpoint Center for Printmaking, and the Vermont Studio Center. He is a recipient of the 2018 Minnesota State Arts Board Artist Initiative Grant.
This exhibition is part of the Minnesota Artists Exhibition Program, now located in U.S. Bank Gallery.
Generous support for MAEP provided by:

Additional support provided by RBC Wealth Management.