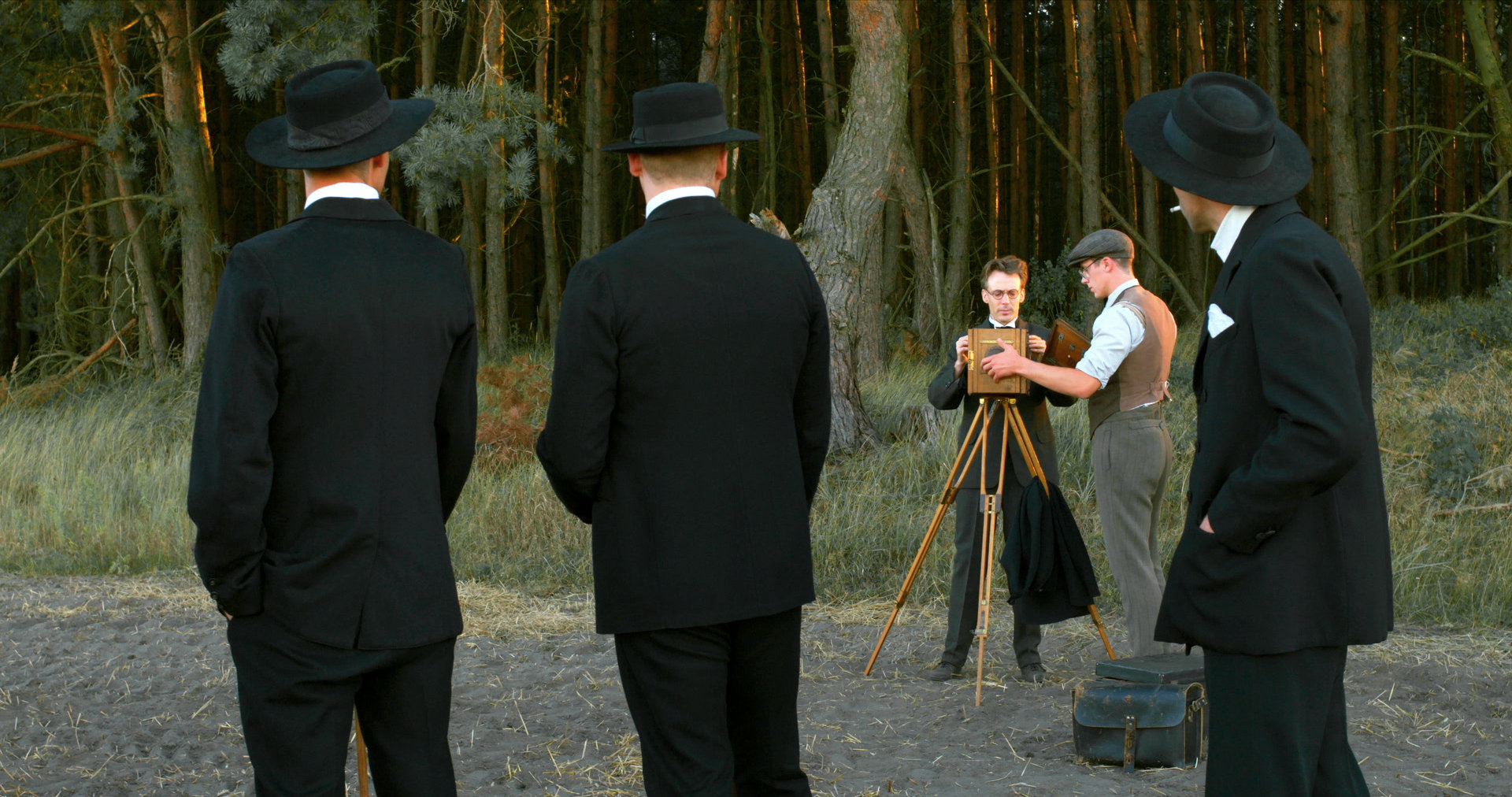 Omer Fast: Appendix
Omer Fast employs cinematic techniques and complex narrative structures to explore the ways stories, and consequently history and identity, are formed. His most recent film in 3D, August (2016 included in his "New Pictures" exhibition) was inspired by the life and work of the renowned German Photographer August Sander. Portraying Sander alone and nearly blind at the end of his life, Fast's short film invites viewers to reconsider the relevance of image making in a context of political crisis and personal loss. At Mia, Fast will show clips and speak about his art practice.
Berlin-based artist Omer Fast (b. 1972) is Mia's current "New Pictures" artist. As a critical voice and contemporary filmmaker, Fast traces the psychology of trauma caused by geopolitical conflict. Yasufumi Nakamori leads Mia's Department of Photography and New Media.
A Photography and New Media Affinity Event.
$10; $5 My Mia Members, free for members of the Photography and New Media Affinity Group. Click here for tickets.
Mia is also partnering with the Walker Art Center to present two of Fast's feature-length films for Filmmaker in Conversation:
Thursday, September 14, 7:30PM: Screening of Remainder with introductions by Yasufumi Nakamori, Mia's curator and head of photography and new media, and Sheryl Mousley, Walker's senior curator of moving image. Free.
Sunday, September 24, 2PM: Screening of Continuity with post-screening discussion between Omer Fast and Sheryl Mousley. $10 ($8 Walker members, students, and seniors)
Both screenings take place at the Walker Art Center. For more information or to purchase tickets, click here.
Omer Fast, August (film still), 2016, Stereoscopic film in 3D, 5.1 surround sound, 15:30 minutes, Courtesy of the artist and James Cohan Gallery, gb agency, Arratia Beer, and Dvir Gallery.