In consideration of the health and welfare of visitors, volunteers, and staff, Mia is temporarily closed to the public. Learn more here.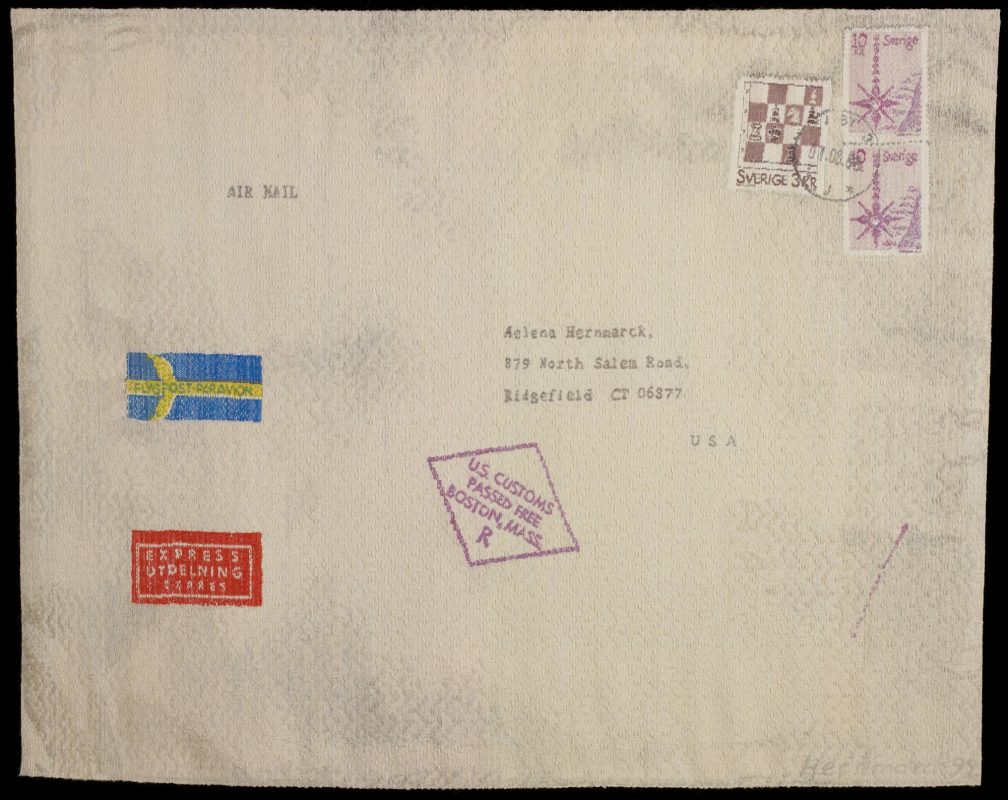 Cloth Paper Scissors: Helena Hernmarck Weaves the Everyday
February 15, 2020 - October 18, 2020
Robert and Marlyss White Gallery (Gallery 281)
Free Exhibition
What sparks the artist's imagination? Helena Hernmarck often finds inspiration in the stuff of everyday life: a letter, admission tickets, paper money, even dry cleaner tags. She contemplates these humble items, scales them up, and weaves them into large tapestries that display her virtuosic skills in photorealism. Showcased in this installation are four of Hernmarck's "paper illusion" textiles in Mia's permanent collection alongside works of art and archival materials from the artist's private collection.
Helena Hernmarck, American (born Sweden), born 1941, Envelope from Sweden, 1992, wool, Gift of Helena M. Hernmarck 2008.57.5