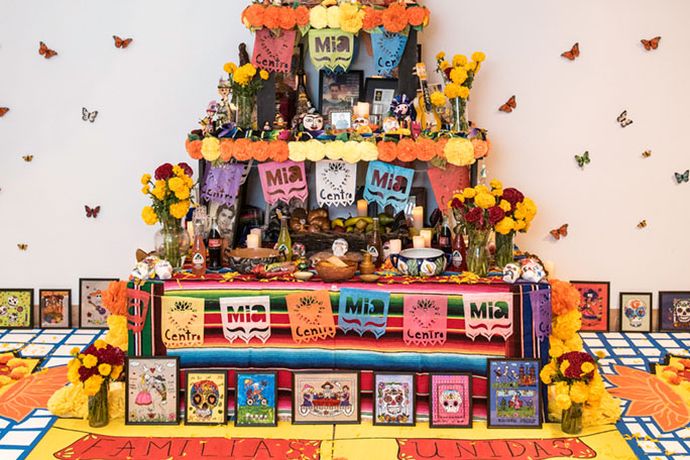 October 26, 2017 - November 5, 2017
Community Commons
Free
In partnership with Centro Tyrone Guzman, Mia presents a Día de los Muertos (Day of the Dead) altar by artist Monica Vega. Día de los Muertos is a cultural tradition from Mexico when families remember those who are no longer with us and, in doing so, keep their spirits alive. Community altars, such as this one, provide an opportunity for us all to connect with the rich historical and cultural roots of our ancestors.
This particular altar is designed to incorporate the four Aztec elements of fire (candles), water (beverages), wind (cut paper), and earth (flowers).
Family Day