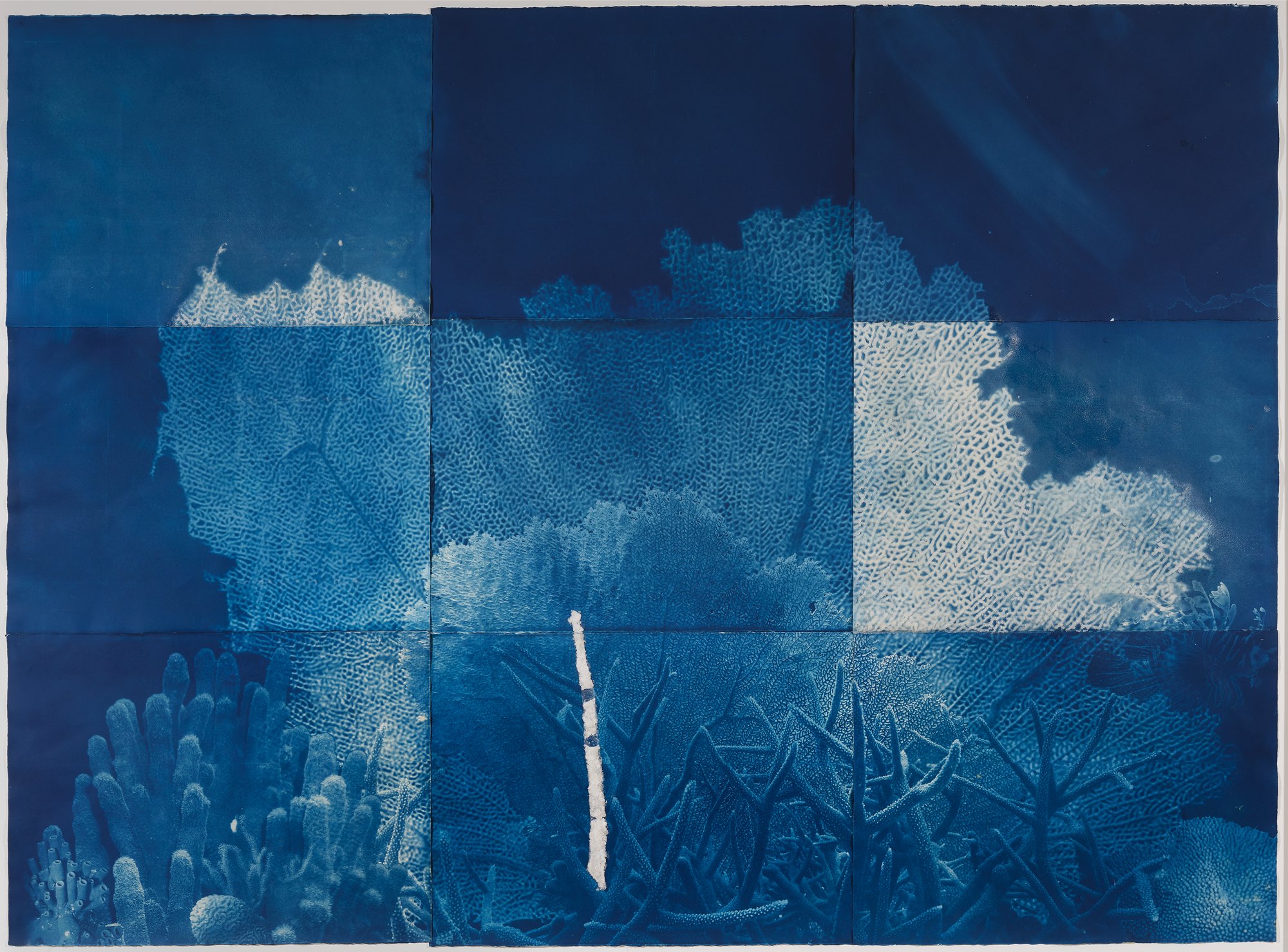 Fragments of Epic Memory
January 24, 2023 - July 9, 2023
Harrison Photography Gallery, Perlman Gallery
Free Exhibition
"Fragments of Epic Memory" invites visitors to experience the multiple ways of encountering the Caribbean and its diaspora, from the period following emancipation through today. The exhibition blends historical and contemporary narratives, presenting more than 100 photographs from the Art Gallery of Ontario's Montgomery Collection of Caribbean Photographs alongside paintings, sculpture, and video works by modern and contemporary Caribbean artists. The juxtaposition shows how the region's histories are constantly revisited and reimagined through artistic production.
Organized by the Art Gallery of Ontario.
Andrea Chung. A Litany for Survival, 2019. Cyanotype and sugar. 170.2 x 228.6 cm (67 x 90 in). Art Gallery of Ontario. Purchase, with funds from Friends of Global Africa and the Diaspora, 2021. © Andrea Chung, courtesy Tyler Park Presents. Photo AGO. 2021/100.