Vanessa
51, Atlanta, GA, 2016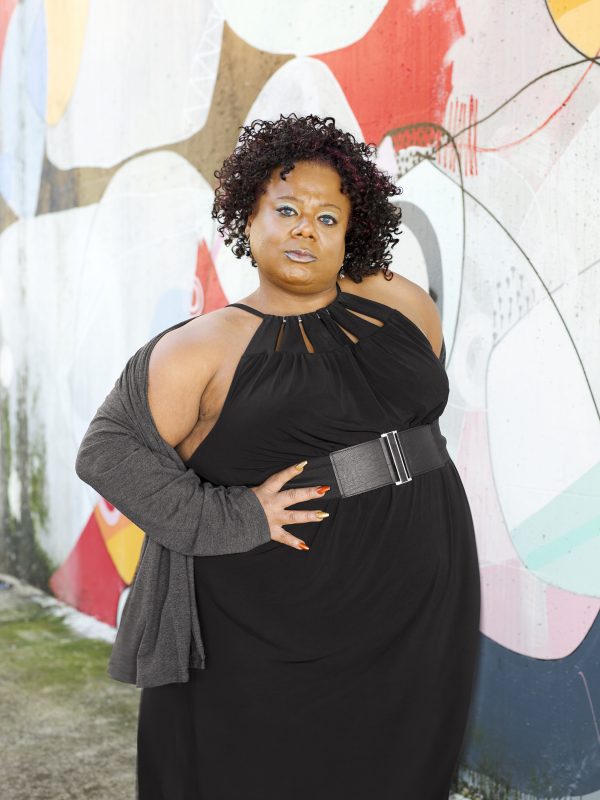 Jess T. Dugan


American, born 1986


Vanessa, 51, Atlanta, GA, 2016


Pigment print
Promised gift L2019.158.7
I see myself
as a born woman. At three years old, I can remember wondering what happened to my vagina and why I didn't have one. Because I was looking for that. When I was a child, I had dolls, dresses, things from my grandparents in West Virginia. My mother's mother used to visit from New Jersey and say, "That one should have been a girl. That's a pretty little boy. It should have been a girl."
I tried to join the military to get away, to be a man. That didn't work. When I was in the military, I would go to the base club, and I would get asked to dance by men because they thought I was a black woman with short hair. I always knew that I was Vanessa, that I was a woman, and it had to come out. I joined the military when I was nineteen and did six years. I was a woman on the weekends. I looked forward to getting my hotel room and being Vanessa. And six years of weekends, you know, it just got old. The reason I didn't stay in the military was because I had to be Vanessa full-time.
Family has been my worst enemy. Everybody else has embraced me. Even people who didn't embrace me came along because they got to know me. I have two sisters and five brothers and I'm next to the youngest. I always wanted to be my sister because she was beautiful. I used to sneak into her makeup. My brothers would harass me and say, "You're a sissy, you're a girl, you're a sissy, you're a girl." My brother Michael, who passed away, was one of my worst enemies. He was very cruel to me. I mean, we would have physical fights because I wanted to be who I wanted to be, and he just could not deal with it. When I was homeless, people were like, "Well where's your family?" They weren't ready to embrace me like that. So I kept to myself. Even though I was homeless, I tried to keep myself up. I didn't turn to—and I'm not judging anybody who does—drugs and alcohol and prostitution.
Religion plays a huuuuuge part in why the trans community isn't accepted. A lot of the Black churches are still preaching that oooold school religion, that what we're doing is a sin, and God doesn't approve. They need to get on board. They're still having problems with the gay marriage thing. I'm telling you by my own experience, I've dealt with all the churches. The only ones that did not reach out to me were the Black churches.
Before my dad passed away, in 1995, I came home on leave and I told my mom I was gay. You know, back then, everything was identified as gay, even if you were transgender, or transvestite, trans-whatever, you were gay. It was all clumped into one label. So I said, "I'm gay." And my mom was like, "Oh, well, whatever you do, don't tell your father." So I was afraid to tell him. But he knew. My dad died in 1995. That day, his best friend said, "Your father accepted you, and loved you, and knew you was Vanessa." And I said, "Oh my gosh." 'Cause I remember he used to call me and say, "So how are you wearing your hair?" And I would say, "Short." "What does it look like?" That was his way to get me to open up, and I would never do it. I would not tell him. One day he called and I had just got home from the hair salon. And he asked me about it, and I was like, "How do you know I was at the hair salon?" But I didn't realize until his funeral that that was his way to try to get me to open up, and for him to say, "It's okay."