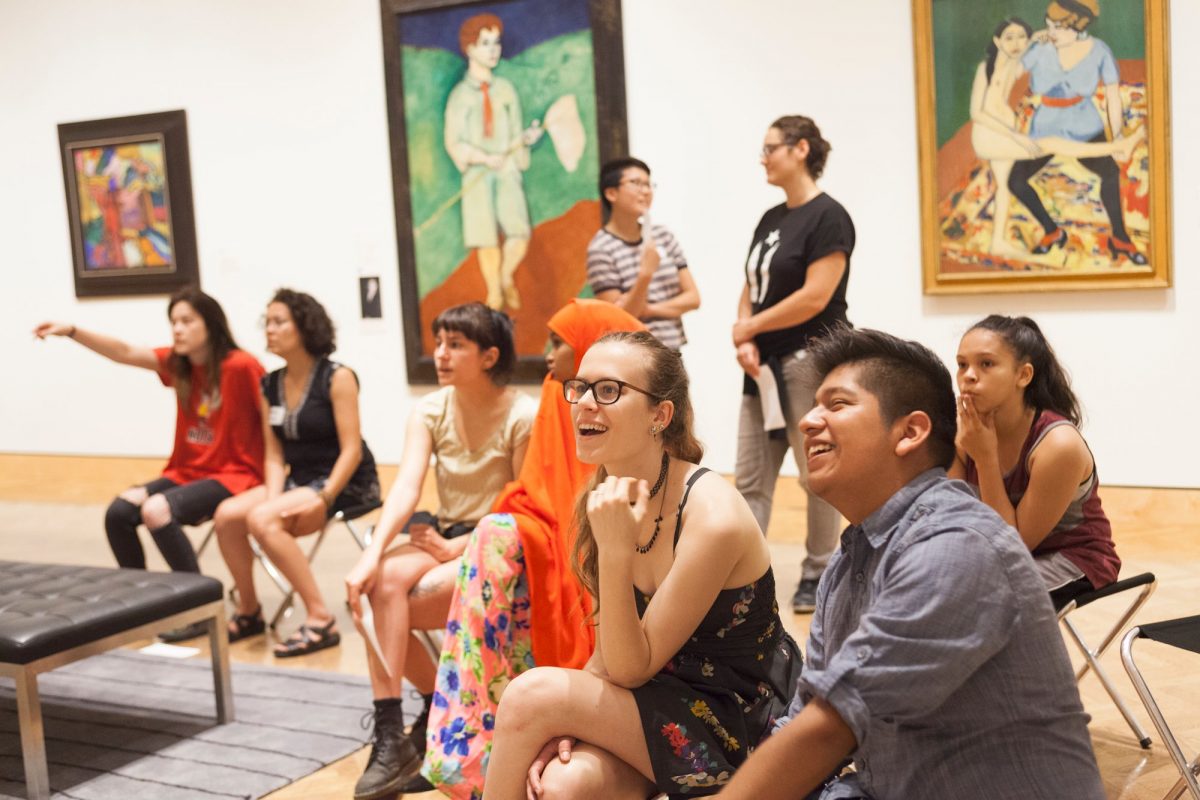 Connect with Mia
Mia works with community organizations across the Twin Cities to collaboratively develop programs that:
Create greater accessibility to the museum and lead to new and engaging ways to interact with its collections
Use objects in the museum to facilitate critical conversations and relevant dialogues around issues in contemporary society
Foster increased awareness leading to more active local and global citizenship
If you are part of a community group or organization and would like to partner with us, please email us at communityarts@artsmia.org.
Community Care
Mia's mission is to enrich the community by collecting, preserving, and making accessible outstanding works of art from the world's diverse cultures. We do this through our exhibitions, programming, and partnerships with community organizations. Mia is dedicated to playing a reciprocal role, showing care for our community, just as our community shows care for us. Here are some ways you can be involved in this work.