Virtual Family Day
Every second Sunday of the month, Mia hosts a free monthly event for families, kids, and the young at heart featuring hands-on art activities, live music, dance performances, artist demonstrations, family tours and more — all inspired by Mia's incredible collection. Although the museum's doors are closed for the safety of our community, we can still gather virtually!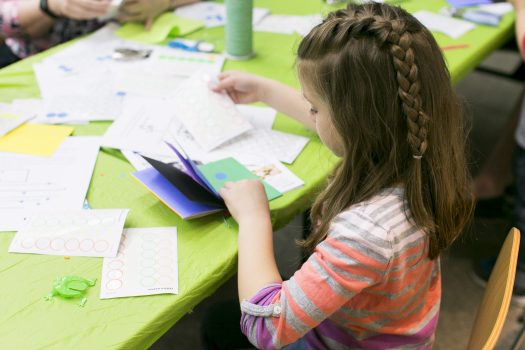 Family Day: Open Books, Open Hearts
Thank you for joining us for a virtual Family Day! Celebrate National Book Lovers Day on August 9th joining virtual Family Day: Open Books Open Hearts. Fall in love with books of all kinds listening to stories by local authors and artists, making your own book and printmaking, and watching a virtual puppet show featuring a huge pop up book!
Art Activities
Make Your Own Book and Stamp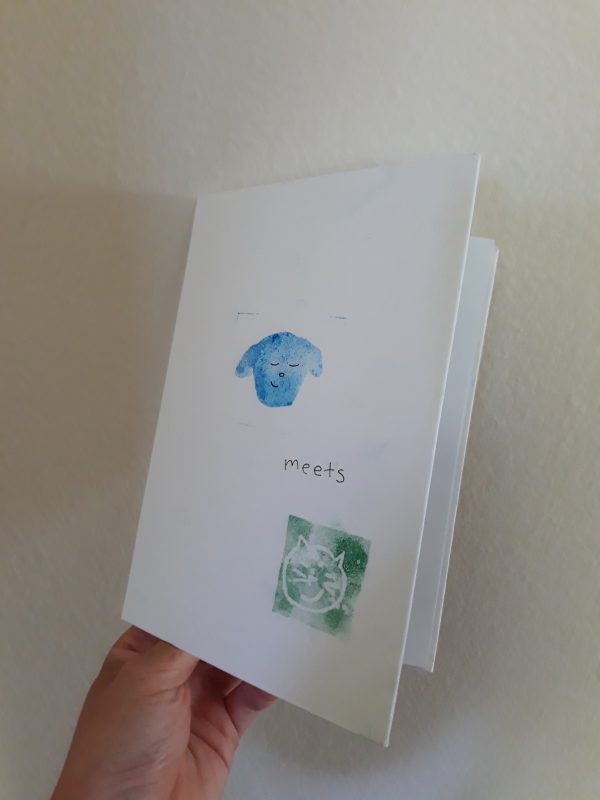 Click here on instructions for how to make your own book and try printmaking with a homemade stamp. 
For those who had a chance to pick up this month's free Family Day Art Kit, we hope you enjoy it! The materials in the kit complement the program's activities but are not essential to enjoying the activities. Mark your calendars to come by Mia to pick up the next month's Family Day Art Kit from September 10th to 13th. More details to come closer to the event date. If you don't have a Family Day Art Kit, try looking around your home for some paper, ink pad, and foam stickers or Styrofoam.
Find examples of printmaking by exploring Mia's collection online.
Story Challenge
What story (or stories) can you imagine looking at this artwork? Who are the characters? What are they doing? What happened before and after this moment we see in the artwork? Imagine a story inspired by this painting titled "Dear Diary—Never Since We Left Prague" by Leonora Carrington and send your story (written or recounted in a short video) to familyprograms@artsmia.org for a chance to win a free book from the Mia museum store!
Pop-up Books
Did you know that a pop up book can function as the backdrop for a puppet show? Get a close-up look at the amazingly huge pop-up book made for the piece How to be Lonely by Minneapolis-based puppeteer Karly Bergmann. How To Be Lonely, is a pop-up book about the end of the world. The puppets that inhabit this paper world tell the story of The Last Living Person and his encounter with Skeleton Woman. 
Feeling inspired to make your own pop-up scene? Click here to watch the Minnesota Center for Book Arts' Virtual Fold-Along video tutorial to make your own pop-up card.
Family Day Major Sponsor: