The Minnesota Artists Exhibition Program (MAEP) is a curatorial program of the Minneapolis Institute of Art, dedicated to exhibiting and supporting artists living and working in Minnesota. It was founded in 1975 as a yearlong partnership between the museum and regional artists interested in creating an innovative exhibition and programming space—an agreement that has become a unique, ongoing relationship.
An elected artist panel representing the Minnesota visual arts community selects fellow artists to exhibit their work at the museum. All artists who live and work in Minnesota are welcome to participate: submitting exhibition proposals for panel review, nominating and electing artist panelists, and attending the MAEP's annual meeting. Exhibiting artists are provided with a stipend, have access to the museum's professional support services, and participate at every level of exhibition planning and installation.
The MAEP presents contemporary art within the context of an encyclopedic art museum, inserting the state's artists into a broader discourse about history, art, and culture. The program has featured solo and group shows, site-specific installations, retrospectives, and the once-every-decade "Foot in the Door" exhibitions, and has often been the first major exposure for artists who have gone on to critical and commercial success.
Generous support for MAEP provided by:
Additional support provided by RBC Wealth Management and Helen and Dan Lindsay.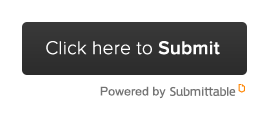 The MAEP is open to all artists living and working in the state of Minnesota. The MAEP Artist Panel reviews exhibition proposals three times a year—February, June, and October—with one project selected per open call. Deadlines are the last Friday of February, June, and October at 11:59 pm. Proposals from solo artists, art collectives, and groups are encouraged to apply.
Currently enrolled students and Mia staff are ineligible to receive the MAEP.
To apply for the MAEP, click on the button above. You will be asked for an artist statement (500 words), exhibition proposal (500 words), two-page resume (PDF), and 12 work samples.
The MAEP Artist Panel selects one exhibition proposal per open call. Applications are not carried over to the next open call. The Artist Panel considers the following four criteria when picking exhibition proposals:
1. Are the exhibition proposal, artist statement, and work samples clear and concise? Does the project adhere to ADA and prohibited materials guidelines? Mia houses approximately 100,000 historical objects from across the world that require special care and treatment. The museum welcomes over 900,000 visitors annually. MAEP exhibitions average 20,000 visitors per show. Please refer to the prohibited materials list/ADA requirements as outlined on MAEP's Submittable page and in the "Tips for Successful Application" PDF (below).
2. Has the artist(s) taken into consideration the context and location of the exhibition? The MAEP gallery is 2,500 square feet of space. What does the artist's work look like installed in a gallery space? How do they envision the exhibition within the MAEP space? Refer to CV/Resume and work samples if applicable.
3. The demographics of Minnesota are changing. MAEP is committed to inclusion, accessibility, and diversity–racial/ethnic diversity as well as a diversity of craft/media, the location of residence within the state of Minnesota, and educational background.
4. Does the artist(s) state why they want to show this work at Mia at this period of their career? How can the MAEP assist the artist in realizing the project? Does this project mark a shift in their artistic career? Would this be their first solo exhibition? Why at Mia and why now?
To assist you with your application, refer to the floor plan and "Tips for a Successful Application" PDF's linked below.
Tips for a Successful Application
The MAEP Artist Panel plays a significant role in the Minnesota arts community. The seven-member panel is entrusted with the responsibility of surveying the creative diversity of Minnesota artists and selecting those whose work shows exceptional promise and quality.
Unique to the MAEP, the panel is composed of elected members who are chosen by the public at the MAEP Annual Meeting. Panelists serve two-year terms. Each year, three to four panelists rotate off. Two positions are held for panelists from greater Minnesota.
Panelists are elected at the MAEP Annual Meeting.
2018 Artist Panel
SARA BELLEAU combines photography, writing and life-sized dioramas to create magical installations and stories. She received a BFA at MCAD and an MFA from Tyler School of Art at Temple University. She is the surprised, and grateful, recipient of numerous grants and awards.
CORY JOHN PLOESSL lives and works in Saint Paul. Ploessl is an interdisciplinary artist whose practice includes installation, exchange, and performance. In recent work, he has utilized social discomfort and dark humor in order to implicate himself and his audience in a culture of institutional inequality present in the United States today. coryploessl.com
DAVID HAMLOW is an installation artist based in Good Thunder, MN. He holds a BA in Visual Art from Gustavus Adolphus College, St. Peter, and an MFA in Painting and Drawing from the University of Minnesota, Twin Cities. He currently teaches as adjunct faculty in the Department of Art at Minnesota State University, Mankato. Recent exhibitions of his site-specific recycled-materials include Mirror Stage at the Minnesota Museum of American Art, St. Paul, Breath of the Compassionate in the Outlook Gallery at South Central University, Mankato, and Preservationist at the Lamar Dodd School of Art at the University of Georgia, Athens, GA.
ALISON HILTNER lives and works in Minneapolis. A visual artist and Associate Director of Soo Visual Arts Center, Minneapolis, she received a BFA from the University of Kansas and an MFA from the University of Minnesota. Hiltner's credits include solo exhibitions at Spike Gallery, New York, the Museum of Surgical Sciences, Chicago, Heineman Myers Contemporary Art, Washington DC, Telemark Art Center, Skein, Norway, and the Minneapolis Institute of Art. She was an artist-in-residence at Sculpture Space, Utica, NY, and The Soap Factory, Minneapolis. She's received numerous fellowships and grants including support from the Jerome Foundation Fellowship and the Minnesota State Arts Board.
STEPHANIE LYNN ROGERS lives and works in Red Wing. She holds an MFA in Photography and a graduate certificate in Community Arts Practices from the Tyler School of Art at Temple University; she holds a BA from St. Olaf College. She has widely shown her work, including exhibitions at Intermedia Arts, in Minneapolis; Parsons The New School for Design, in Manhattan; Icebox Gallery, in Philadelphia; and the Hold Art Space, in Brisbane, Australia. stephanielynnrogers.com
CHRISTOPHER ROWLEY lives and works in Minneapolis. He recently received his MFA from the University of Wisconsin–Madison. A lifelong Minnesotan and painter, his work primarily focuses on investigating different ideas and iterations of systems that dictate the perception, process, or outcome of personal experiences. christopher-rowley.com
EUN-KYUNG SUH lives and works in Duluth, MN. She holds an M.F.A. in Design from the University of Iowa in Iowa City, IA, and a BA from the Ewha Womans University, Seoul, Korea. Suh has widely exhibited her work at museums and galleries, including Weisman Art Museum, Minneapolis, MN, Conrad Wilde Gallery, Tucson, AZ, Nord Gallery, San Antonio, TX, Galerie sei-un-do, Zurich, Switzerland, Montreal Center for Contemporary Textiles, Montreal, Canada, and Barabas Villa Gallery, Budapest, Hungary. Her textile work was published in Textiles: The Art of Mankind by Mary Schoeser Thames & Hudson, Dec 2012. She is currently a Professor in the Department of Art and Design at the University of Minnesota, Duluth, MN. www.d.umn.edu/~esuh
Click here to receive emails regarding MAEP  exhibitions, events, and the latest news from Mia.