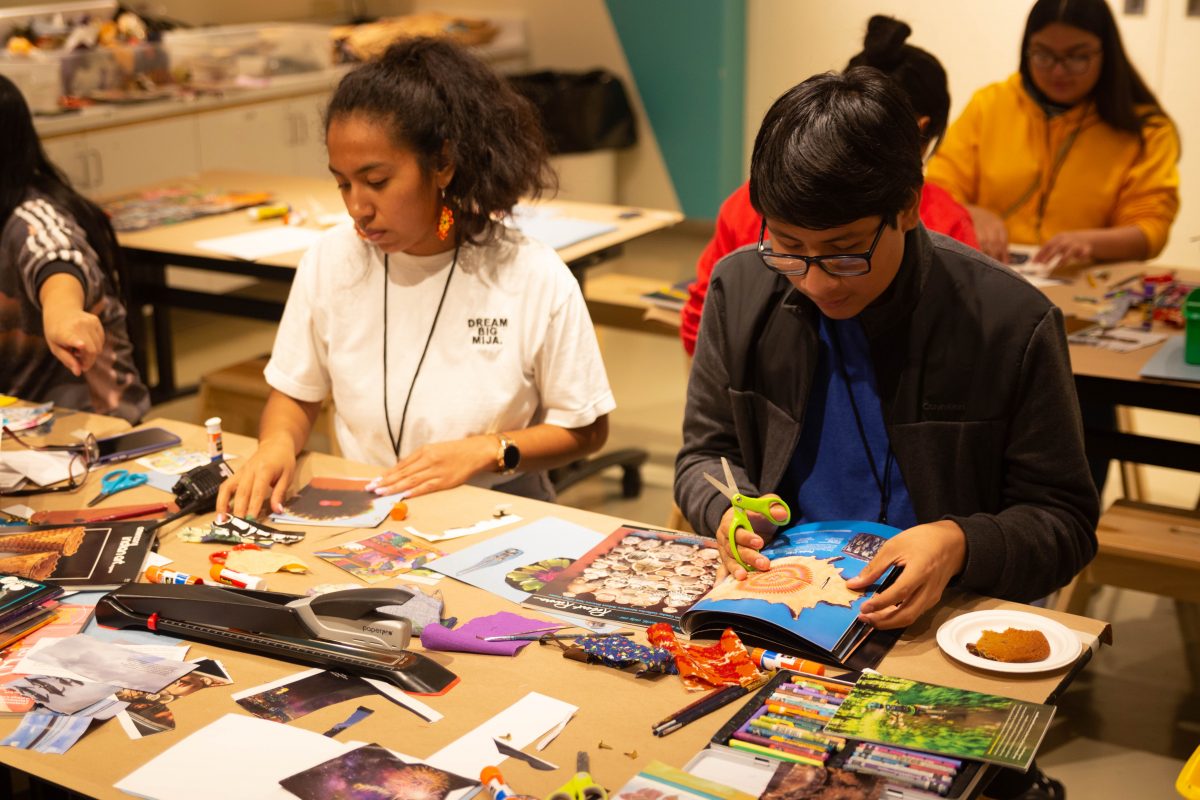 Teen Programs
Update from Art Team
Since August, we have started our work again supporting Family Day, developing creative opportunities for young people, and growing and connecting as a team. We will have more information about recruiting new Art Team members to our team in the spring of 2021. Due to Covid-19, we are meeting mostly virtually and a couple monthly socially distant small group in-person meetings, navigating all the realities of this time.
With all this, we were not able to bring on additional members to the team this year. Thanks to all those that have inquired about this, we look forward to connecting soon. If you would like to be added to our teen programs newsletter and receive updates on Art Team recruitment and other opportunities for teens at Mia, please email cprice@artsmia.org.
Día de los Muertos
This Día de los Muertos activity sheet and coloring pages, created by two of Mia's Art Team members Mateo Silva and Izabella Red Feather, are an opportunity to reflect and remember our loved ones. Click here to download the activity sheet.
Arte del Día de los Muertos
Esta hoja de actividades y páginas para colorear del Día de los Muertos, creadas por Mateo Silva y Izabella Red Feather, miembros del equipo de arte del Instituto de Artes de Minneapolis (Mia), son una oportunidad para reflexionen y recuerden a sus seres queridos.
Art Team Exhibition: Challenging Stereotypes
In the Community Commons galley on the first floor at Mia (where the studios are located), visit the exhibition Challenging Stereotypes by Art Team, on view from September 24th, 2020 – January 2021. We hope you will stop by to see these works and critically think through what stereotypes you recognize in our world that need to be challenged. Click here to learn more about this exhibition.