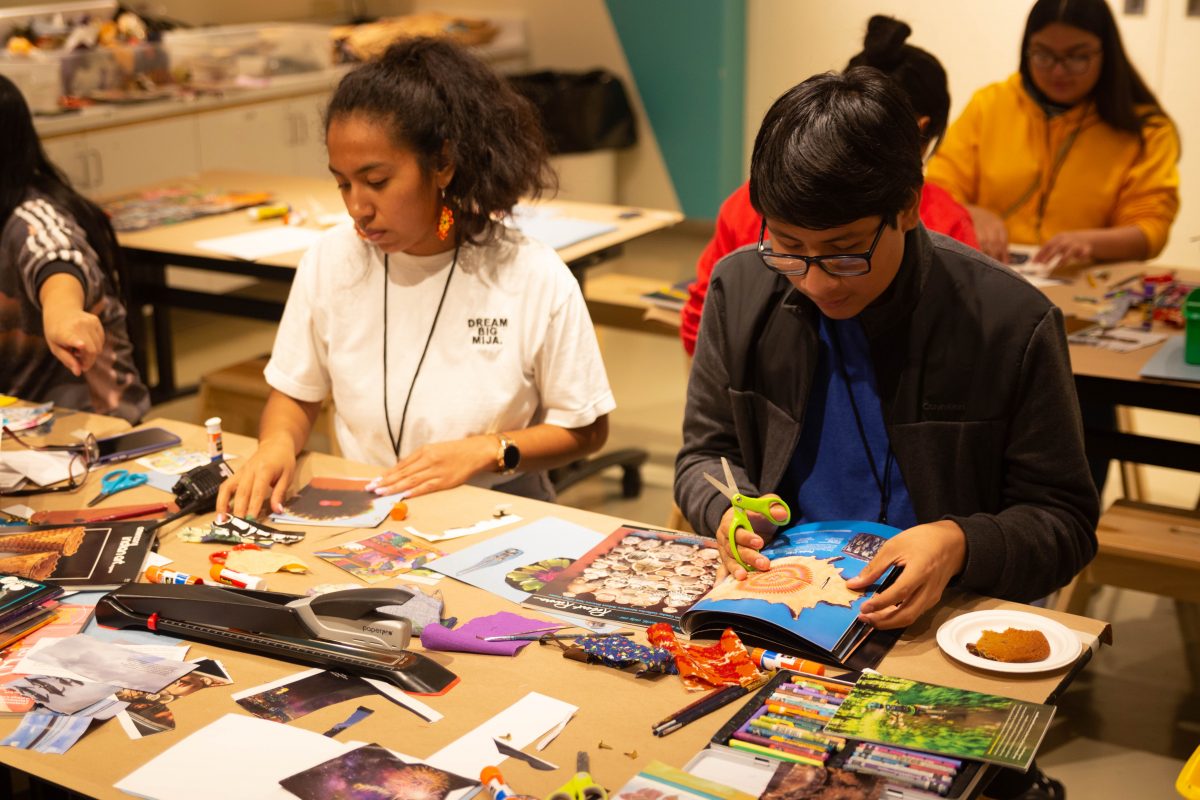 Teen Programs
Thanks for visiting our teen programs page! Keep scrolling and find current, on-going and past initiatives created by and for teens. If you would like to be added to our teen programs newsletter and receive updates on opportunities for teens at Mia, please email cprice@artsmia.org.
Learn more about on-going and past teen initiatives here
Art Team
Art Team
Art Team is a group of Mia teen staff members that create opportunities for emerging & youth artists, support Family Day activities, and grow as a community– with a love and passion for art.