Virtual Family Day: Giving and Gathering
Every second Sunday of the month, Mia hosts a free monthly event for families, kids, and the young at heart featuring virtual hands-on art activities, music, dance performances, artist demonstrations, and more — all inspired by Mia's incredible collection. 
Family Day Major Sponsor:  
Virtual Family Day: Giving and Gathering
Gather and make art with people you care about. At this month's virtual family day, we're featuring our favorite activities from past Virtual Family Days, all inspired by Mia's incredible collection. Watch how-to videos, create art projects with step-by-step instructions, and more!
Free Family Day Artist Totes
During November's Family Day weekend (November 13-14, 10 a.m.–2 p.m.), you can pick up a free Family Day Artist Tote that contains printmaking materials at Mia's Third Avenue entrance.
Materials in the kit complement the Virtual Family Day program's activities but are not essential to enjoying the activities. This month, we will have a variety of kits from previous Virtual Family Days to choose from. Each kit includes step-by-step instructions to complete the activities. Totes are available while supplies last.
Houses of Memory inspired by Do Ho Suh
From Virtual Family Day: Making Home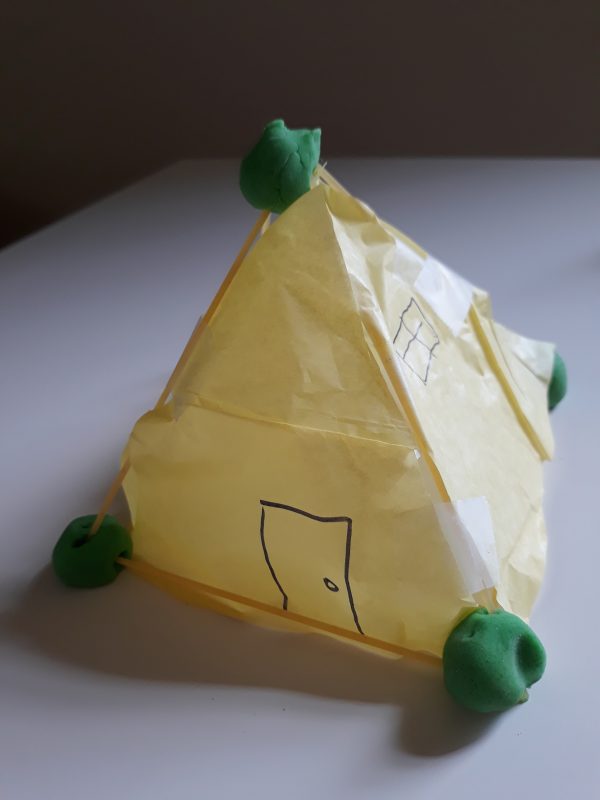 South Korean artist Do Ho Suh has had to move around a lot in his life and leave behind homes that mean a lot to him. To remember and carry with him the memories of these meaningful spaces, he started making large fabric sculptures recreating his former homes – ones large enough for you to walk into like an actual house! Click here to learn more about his art and create your own three-dimensional house using materials from the kitchen.
Kao Kalia Yang: "A Map into the World"
From Virtual Family Day: Mapping Your World
As the seasons change, so too does a young Hmong girl's world. She moves into a new home with her family and encounters both birth and death. As this curious girl explores life inside her house and beyond, she collects bits of the natural world. But who are her treasures for? Listen to the story  "A Map in the the World" read out loud by award-winning Hmong-American writer Kao Kalia Yang.
Make a Creativity Power Grid!
From Virtual Family Day: Foot in the Door

Your creativity and imagination is powerful! Show off your individual and collective creative power making a Creativity Power Grid together with those in your household! You'll need to pick up a Family Day Artist Tote to get the supplies necessary to try this activity.
This is an open-ended activity with no specific instructions but to have fun channeling your creative power together! Use the materials provided in the Family Day Artist Tote to sculpt, draw, and weave in your creativity on the grid.
Make a "Quilt" inspired by Gee's Bend Quilts
From Virtual Family Day: F is for Family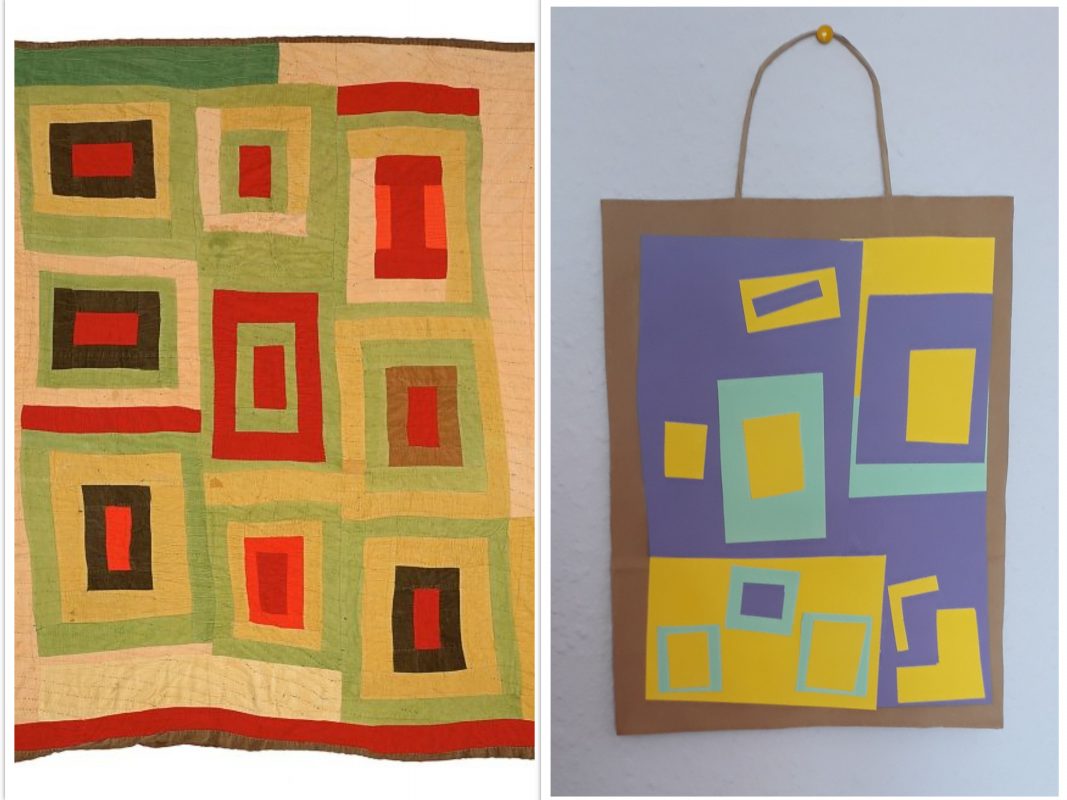 Learn more about the amazing tradition of quiltmaking from Gee's Bend and be inspired to make your own "quilt" using simple materials (no sewing required)! Click here to download the instructions.
Continue to learn more about African American artists from the American South viewing the online exhibit "In the Presence of Our Ancestors: Southern Perspectives in African American Art."