Blog
Fresh perspectives on art, life, and current events. From deep dives to quick takes to insightful interviews, it's the museum in conversation. Beyond the walls. Outside the frame. Around the world.
The Latest
For Black History Month, Mia has created a self-guided tour exploring three centuries of art by African-American artists now on view at the museum. Pick up a tour guide on your next visit or take the virtual tour here online. Gallery 304 Joshua Johnson, Portrait of Richard John Cock, c. 1817 What is the first ...
Keep Reading
Mia acquired the whimsically animated figures of Remembering Vienna III, by Camille Billops, in 2021. They're now on display, for the first time at Mia, in the lobby. Billops was a pillar of New York City's Black cultural community from the 1960s onward—an artist, filmmaker, archivist, and educator. She was a lifelong social activist committed ...
Keep Reading
By Diane Richard
Winfred Rembert had a tumultuous life in which he experienced the full force of American racism. At 19, he survived a near-lynching and spent seven years incarcerated. He started to draw in prison. He later married, had eight children with his wife Patsy, and began making art based on his life ...
Keep Reading
By Anna Dilliard
Renaissance literally means "rebirth." The term most famously refers to the flowering of arts, culture, and science that began in 1400s Italy, when the idea of humanism (an emphasis on human—versus religious—values) took hold and the culture of patronage flourished. Artists looked to ancient Greek and Roman marbles and myths for ...
Keep Reading
By Tim Gihring
(This is a transcript of an episode of The Object podcast, produced by the Minneapolis Institute of Art and originally released on December 31, 2020. You can listen to it here.) There are a lot of things you might want to do this New Year's Eve. Not sure I want to ...
Keep Reading
By Tim Gihring
For its first century-plus of existence, Mia never had a dedicated curator of Latin American art. Now, thanks to the support of longtime benefactors, the museum has Valéria Piccoli, the former chief curator of the Pinacoteca do Estado de São Paulo, in Brazil, one of the most esteemed art museums in ...
Keep Reading
By Tim Gihring
When Pilar Oppedisano, the market manager and executive director of J.P. Morgan Private Bank in Minneapolis, learned that Mia was planning the exhibition "Botticelli and Renaissance Florence: Masterworks from the Uffizi," now on view through January 8, she recognized a rare opportunity—and knew exactly who to call. Because not only is ...
Keep Reading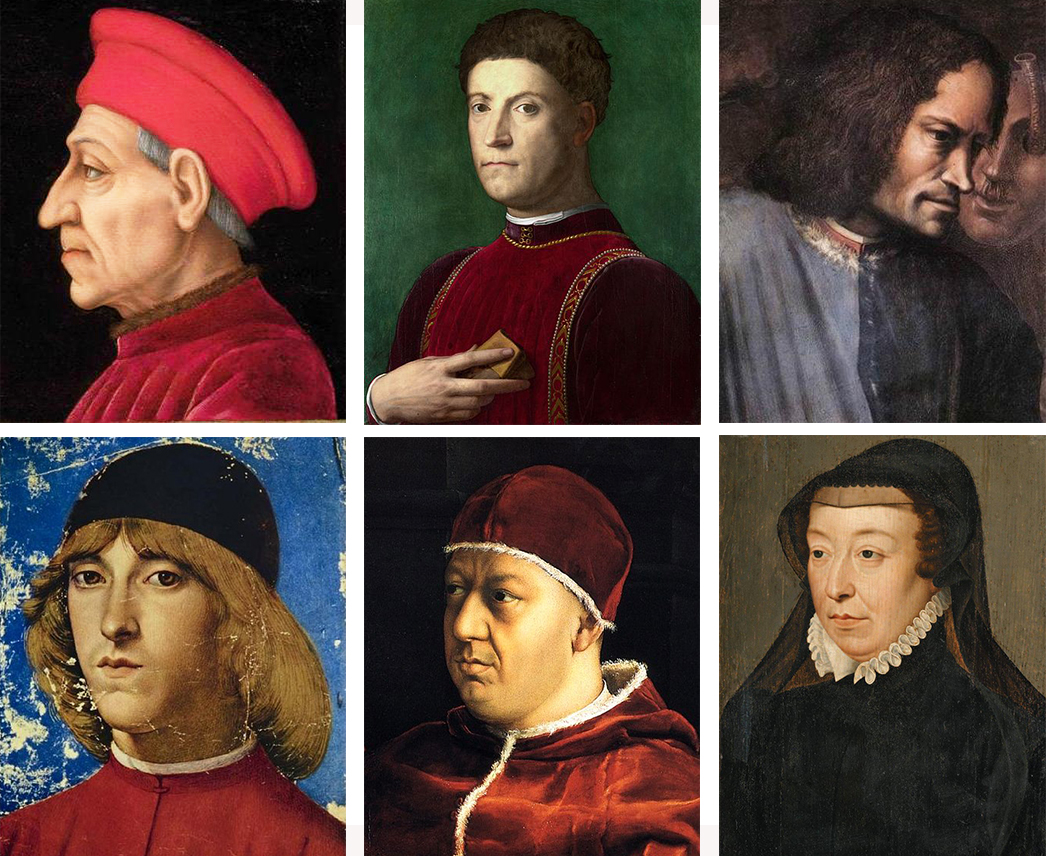 By Tim Gihring
It's good to be the king. It's good to be the queen, for that matter. But in Florence, Italy, in the 1400s and early 1500s, it was great to be the Medicis. Not royalty, but rulers nonetheless—a rich, powerful family who oversaw the rise of Florence as the intellectual and artistic ...
Keep Reading
By Molly Lax
Ready or not, the holiday shopping season is here. We'll make it easy: the Store at Mia has something unique and creative for everyone on your list. Here's what we're excited about this year. Inspired by Botticelli In celebration of the major exhibition "Botticelli and Renaissance Florence: Masterworks of the Uffizi," ...
Keep Reading
By Tim Gihring
A few weeks ago, as the long hot summer in Minnesota began to cool, I called up Eike Schmidt, the director of the Uffizi Galleries, in Florence, Italy. For six years, Schmidt had been the head of Decorative Arts, Textiles, and Sculpture at Mia. He is tall, with a deep voice, ...
Keep Reading